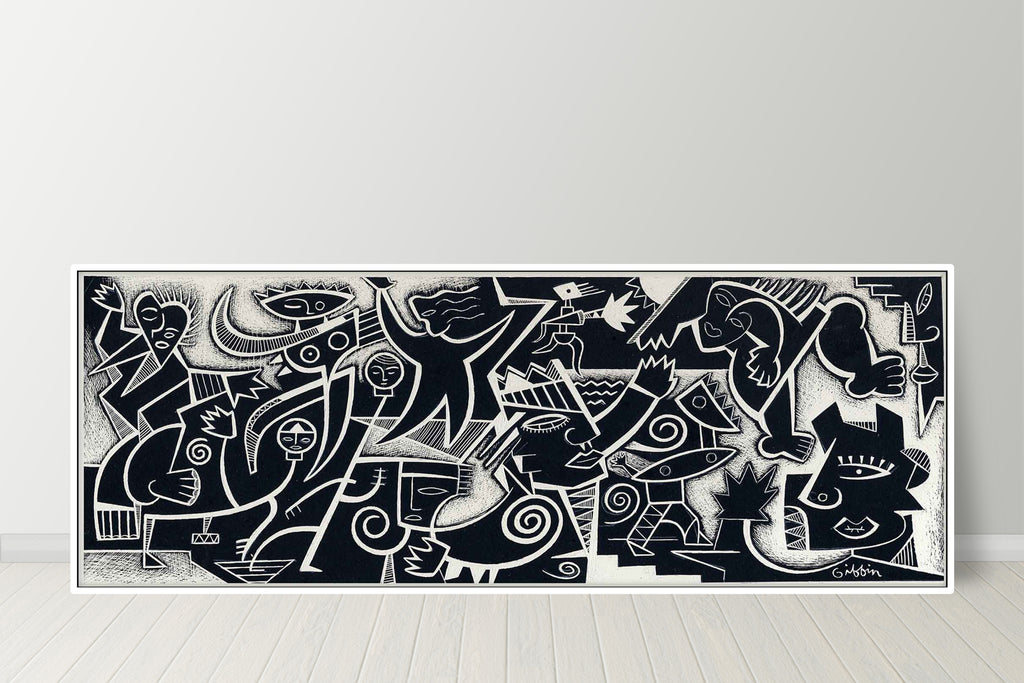 In the Gallery
$188.00
'In the Gallery' is an illustrative piece originally published in the Toronto Globe and Mail, consciously done in a 'Picasso-esque' style, depicting people at a gallery and the various ways in which they respond to art".
Readily available as limited edition, archival pigment prints on museum-quality 100% cotton fibre paper in various sizes.

Contact me for pricing, sizing and / or exhibition inquiries.